New Mobile Site|16.09.13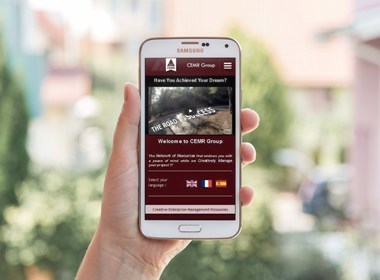 CEMR Group announces the launch of their New Mobile Site !!!
In our commitment to provide an everyday high quality customer service, The CEMR Group team has been working towards the development of an improved Mobile Site.
Featuring easier navigation and better information display, the new site will offer our Clients and Customers with enhanced options to reach us and connect with our Network, learn about our Strategies and Services, and interact with our Social Network … not to mention an improved look !!!
And since the site has been created for you, we invite you to share any comment and/or suggestion you may have about our New Mobile Site by writing to This email address is being protected from spambots. You need JavaScript enabled to view it.
Do not forget tp check on your mobile phone the New and refreshed CEMR Group's Mobile Site officially launched this September 16, 2013.
We look forward to reading your feedback and thank you for letting us be part of your team !!!