CEMR at Inno-Tech Expo|16.10.13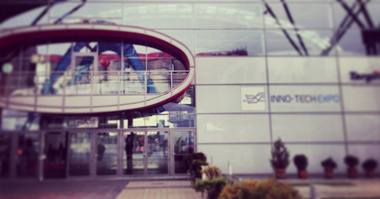 CEMR Group is pleased to announce the participation of our company in the upcoming Inno-Tech Expo 2013 to be held in Kielce from October 17th to 19th.
The event has been designed to promote companies and create business opportunities in the New Technologies, IT and Innovation sectors, including topics such as: research and development; artificial intelligence; e-learning; 3D printing; smart cities; efficient energy utilization; bio-engineering; gaming; wireless and mobile technologies; and more.
Sponsored by the Regional Centre for Innovation and Technology Transfer Ltd., CEMR Group has been selected from a group of 13 Companies, to join other 3 Canadian Businesses and the prestigious selection of exhibitors at the event.
The Expo will generate the chance for the exhibition participants to familiarize potential investors with their portfolios so as to establish professional relations leading towards support and projects development.
In our commitment to create bridges and help businesses to connect with prospect clients and international development opportunities; CEMR Group is very pleased with this opportunity and looking forward to discussing options and alternatives with companies interested into expanding their global reach.
The expo will also comprise an abundance of conferences, presentations and workshops, all under the coordination of the event organizers: Com Creation, the Regional Centre for Innovation and Technology Transfer Ltd.–ŚCIT and Targi Kielce – the Central and Eastern Europe's third largest trade fair and exhibition centre. For more information visit the Inno-Tech Expo 2013 site.
The CEMR Group team extends our sincere gratifications very especially to Mr. Konrad Kronig, from the ŚCIT, for his dedicated support, cooperation and organization of this important opportunity.
To learn what is happening at the Inno-Tech Expo, simply follow us on Twitter @CEMRGroup where we will keep you up-to-date with all the interesting details of the International Expo of Innovativeness and New Technologies starting this Thursday October 17th, 2013.
--- Do zobaczenia!